Thank you for subscribing to the SGAmmo.com newsletter. If you have trouble viewing this email you can see the newsletter at this URL address: http://www.sgammo.com/latest-newsletter-september-1-2015
Below you will find a list of products that just recently came in at the SGAmmo warehouse that I thought were interesting and of good value. We are expecting some exciting new ammunition products and special purchase discounted deals in the coming weeks so stay subscribed for future SGAmmo newsletters. Please take a few minutes and look over the online catalog at www.SGAmmo.com - Sam Gabbert - SGAmmo Owner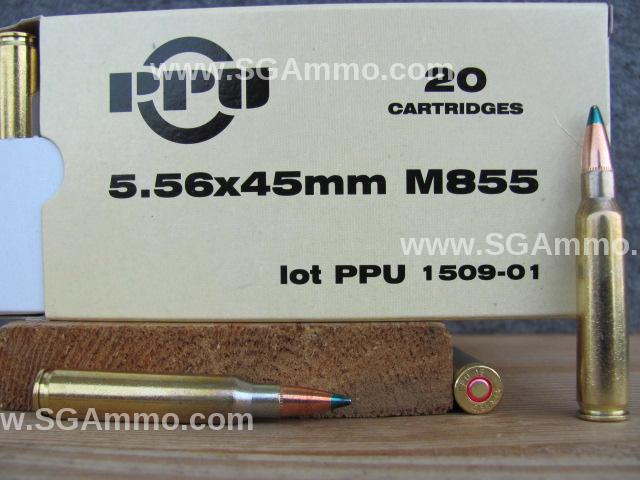 $339.50 + $16.00 Shipping
1000 Round case of 5.56mm M855 Ammo for sale online at SGAmmo.com. Made by Prvi Partizan featuring 62 Grain FMJ green tip projectiles sealed at the case mouth, quality annealed brass case, and lacquer sealed non-corrosive boxer primers. This is one of the best buys in today's market for 5.56 M855 type ammunition. PPU ammo combines quality and value making great quality ammunition available at low prices. If you were looking for 62 grain M855 type ammo for your AR15 then this is one of the best deals online. 2015 manufacture, packed 10 boxes per sealed plastic sleave, 50 boxes per case of 1000 rounds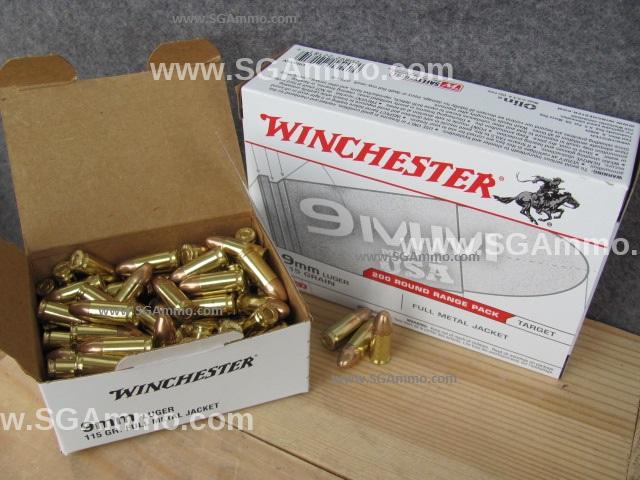 $219.50 + $16.00 Shipping
1000 round case of 9mm Luger 115 Grain FMJ Target Range Ammo for Sale by Winchester Sku Number USA9W at SGAmmo.com. This is bulk packed 9mm Luger pistol ammo that comes 100 rounds per box, 2 boxes per 200 round brick, 5 bricks per case. An ideal ammo option for bulk target shooing at the range where low cost and high quality ammo is desired. This ammunition is made in the USA and priced competitively with imported ammo. If you are looking for American made 9mm ammunition at the lowest price this Winchester ammo product is one of the best options in the market today. At SGAmmo we secured a shipment of this ammo at a discounted price and are passing on the savings, do not miss out on this bargain.
$229.80 + $16.00 Shipping
50 rounds per box, 20 boxes per case. 9mm Speer Lawman 124 grain TMJ Ammo 53651, Brass case, boxer primer, premium target ammo for sale online at www.SGAmmo.com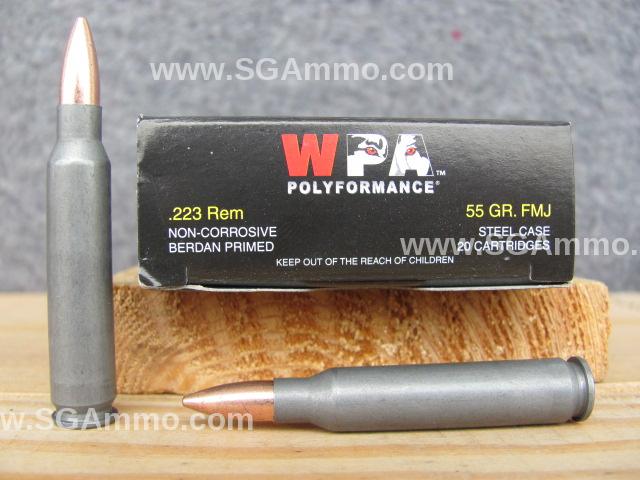 $219.90 + $16.00 Shipping
2x500 round cases, 1000 rounds total of 223 Rem 55 Grain FMJ Wolf WPA PolyFormance or Military Classic Steel Case Ammo made by Barnaul for sale. This ammo my be in either box style, military classic or performance but the ammo is the same. Here we have for sale one of the best deals on steel case Russian made low cost 223 Rem ammunition in the USA. This ammo features a polymer coated steel case for smooth feeding and extraction in your AR-15 rifle. Using steel case ammo saves you money as it is much less expensive than brass case ammunition. This ammo is 100% non-corrosive, non-reloadable primer, and features a 55 grain lead core bullet with an alloy 'bi-metal' jacket that makes the projectile magnetic.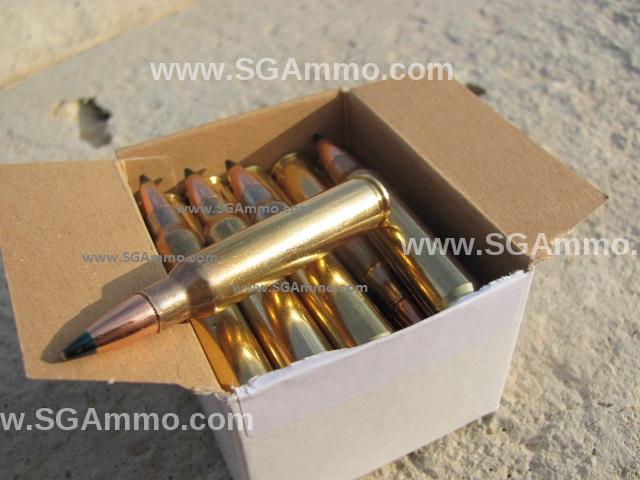 $339.50 + $16.00 Shipping
1000 rd case of 5.56mm M855 62 grain Green Tip Prvi Partizan Ammo item number PP56 for sale at SGAmmo.com, packed 20 rounds per box, 10 boxes per sealed plastic pack, 1000 rounds per case. This is high quality brass case 5.56mm M855 ammo. Many people regard this ammo to be one of the best M855 loads offered in the US market. Made in Serbia, 2015 manufacture dates
$229.50 + $14.00 Shipping
357 Sig 125 grain JHP Jacketed Hollow Point Remington UMC Ammo For Sale # L357S2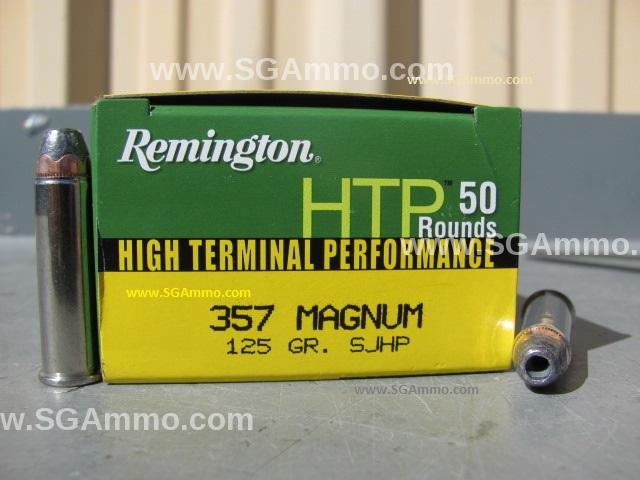 $189.50 + $14.00 Shipping
357 Magnum 125 Grain SJHP hollow point Remington HTP ammo for sale # RTP357M1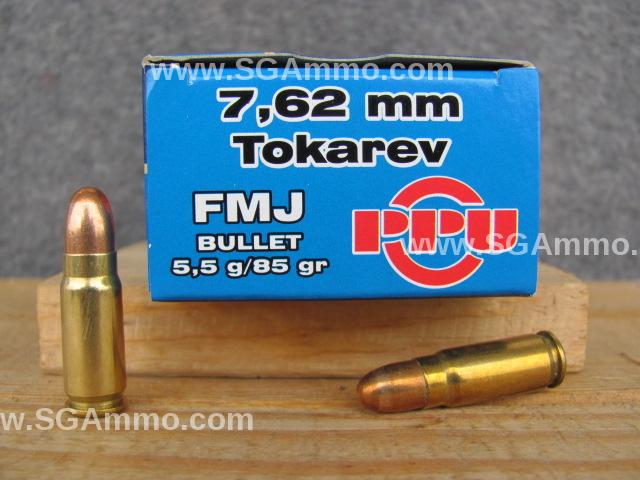 $169.50 + $14.00 Shipping
7.62x25 Tokarev FMJ Prvi Parizan new non-corrosive ammo item number PPR70 for sale online at SGAmmo.com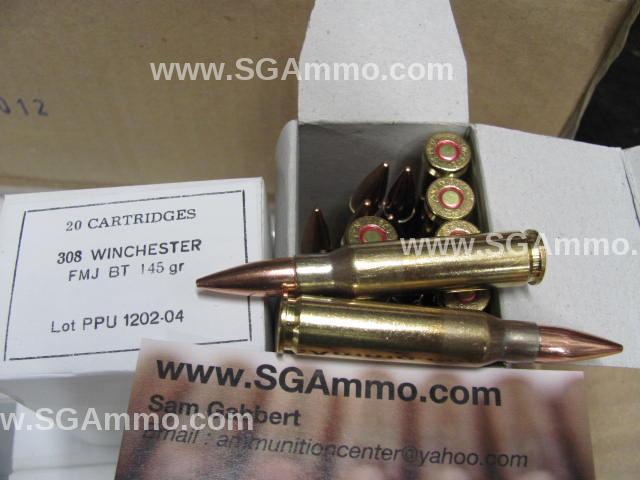 $279.50 + $16.00 Shipping
500 round case of 308 Win FMJ 145 grain Prvi Partizan brass case, boxer primer mil-spec type ammo PP322. Very nice mil-spec type 308 FMJ ammo. Non-magnetic bullet, reloadable brass, in sealed clear packs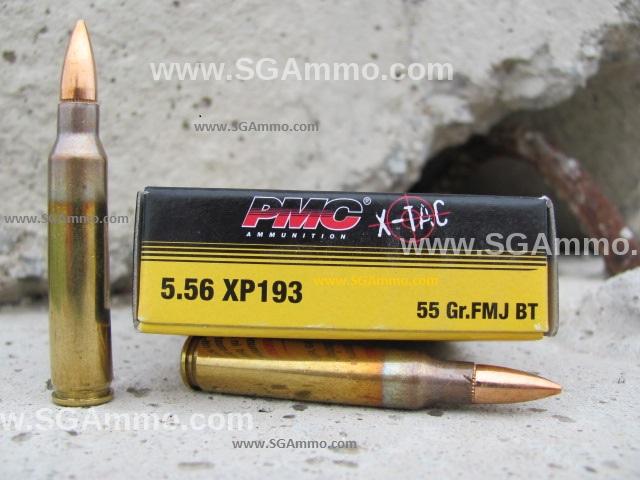 $339.50 + $16.00 Shipping
20 rounds per box, 50 boxes per 1000 round case PMC 55 grain 5.56mm M193 ammunition for sale. 5.56x45 ammunition by PMC with Brass cases, fully reloadable, copper jacketed non-magnetic range-safe bullet. This is one of the best types of ammunition for use in your AR-15 or any other mil-spec semi-auto rifle in 5.56mm NATO caliber. For use in 5.56 chambers only.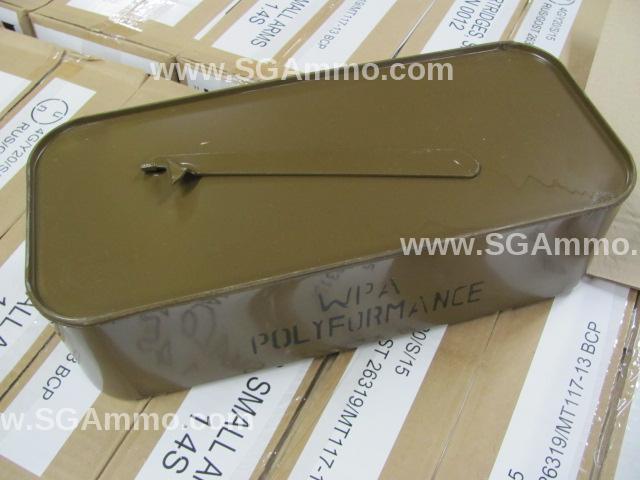 $159.50 + $15.00 Shipping
800 rounds in 50 round boxes inside sealed spam can. 9mm Luger 115 grain FMJ Steel case Wolf WPA Polyformance or Military Classic Ammo - Made in Russia by Barnaul - Packaging may be military classic or Polyformance, but the ammo inside is identical. WPA Wolf ammunition from Russia is made by Barnaul and considered by many pistol range shooters to be some of the better quality ammo from the Russia. The WPA 9mm Luger ammo is a great value for people who do not like to reload spent cases as if features a polymer coated non-reloadable steel case. The bullet is 115 grain, lead core with a magnetic bi-metal jacket. WPA 9mm Luger ammo will give reliable performance in a wide variety of handguns. Ideal low-cost ammo for target practice, training and shooting range use.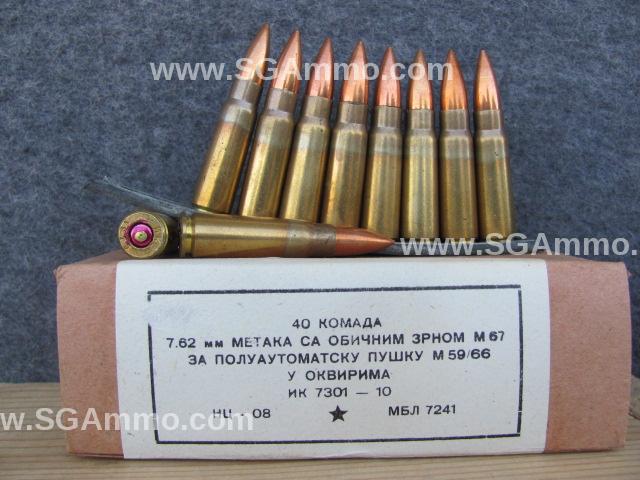 $299.50 + $28.00 Shipping
1120 Round Crate 7.62x39 Non-magnetic Copper FMJ Brass Case Corrosive Yugoslavian Surplus Ammo on SKS Stripper Clips in the original wood crate for sale. This ammo is mostly 1970s vintage Yugoslavian with a chance at some other odd years in the mix. Yugoslavian 762x39 is some of the finest surplus ammo in this caliber and features brass cases, Berdan corrosive primers and projectiles that are copper jacketed lead core and totally non-magnetic for range-safe shooting at most indoor and California ranges. If you were looking for the best surplus 7.62x39 Ammunition for your AK-47 then the Yugoslavian is one of the best choices because it is true mil-spec, sealed primer and projectile, brass case, and just a tad hotter of a load than the typical steel case options. Please note that while the vast majority of this ammo will come in the sealed tin within the crate there is a chance at receiving tins that have been opened within the crate. Packed 40 rounds of ammo per box on 10 round SKS stripper clips, 1120 rounds per crate.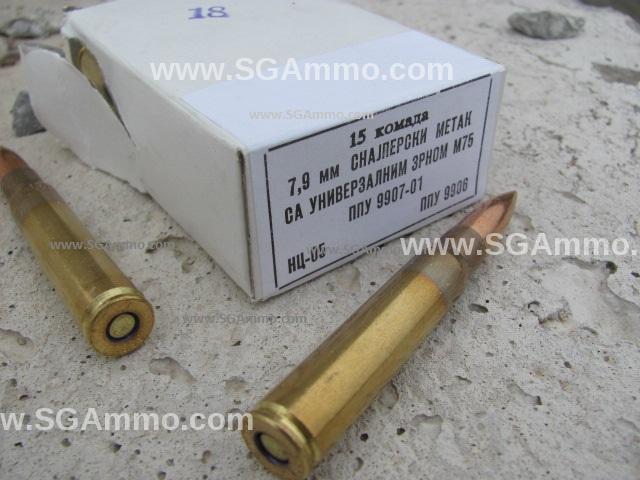 $495.00 + $28.00 Shipping
900 rounds of 8mm Mauser M75 Sniper 196 Grain Copper FMJ-BT Yugo Surplus Ammo in an sealed metal liner within the original wood crate. This fine quality 8x57 ammo was made in Serbia by Prvi Partizan. This is extremely fine quality surplus ammo and looks to be mostly 1993 vintage but other years are possible in the mix, no special selection available . Beautiful brass case, copper jacketed lead core bullets that are non-magnetic. Berdan primers assumed to be corrosive, as you should assume with any surplus 8mm Mauser ammo. 15 Rounds per box. Again this ammo has a non-magnetic projectile that is range safe in California and all those indoor ranges where magnetic bullets are prohibited. For all of you that seek the finer grades of surplus ammo this is your chance to buy into the top tier of 8mm Mauser ammunition.
$289.50 + $28.00 Shipping
870 Round Open Crate of 7.62x54R 182 Grain FMJ Yugo Surplus Ammo For Sale with Brass Cases and Non-magnetic Bullet. This is Yugoslavian Surplus 7.62X54R M30 Ball ammunition made from the 1970s to 1990s by Prvi Partizan. Yugoslavian M30 ball ammo is rarely seen in the US commercial market yet widely regarded as the best of the best when it comes to surplus 7.62x54R ammo, and features beautiful annealed brass case construction that looks like brand new commercial ammo. The primers are Berdan Corrosive and lacquer sealed to prevent moisture form penetrating the cartridge and increasing long term shelf life and serviceability of this ammo. The projectile of this fine 7.62x54R ammo is also highly desirable especially for California clients as the bullet is 100% non-magnetic and range safe for all those CA and indoor shooting ranges that do not allow magnetic projectiles.